Your travel insurance, easier with us
Business Travel gives you peace of mind, offering coverage for your employees in case of a medical emergency at any time and place, providing them with a high-quality service, with access to the best healthcare available.
We offer optional coverages to cover unforeseen events and cancellations in business trips.
Why choose

Bupa Travel?

We have more than 70 years of experience in healthcare, ensuring the peace of mind you are looking for during your trip and a safe return to your home with a high-quality service.

Travel safe and with peace of mind
Bupa Travel provides total protection: World-class medical cover and non-medical services, such as lost or stolen luggage, and the option to cancel trips.

Coverage without borders
Bupa Travel offers benefits that are usually not covered by local health insurance or credit card insurance, such as an unlimited insured sum and overseas evacuation services.

We take care of the travel budget
Did you know that a medical emergency in the U.S. can cost on average US$2,000?

At Bupa Global Travel, it is covered 100%.

Additional protection abroad
With no deductible or coinsurance, Bupa Travel is the ideal complement to local medical coverage.
Plan options
Get to know the different covers, flexible and modular benefits of your travel insurance.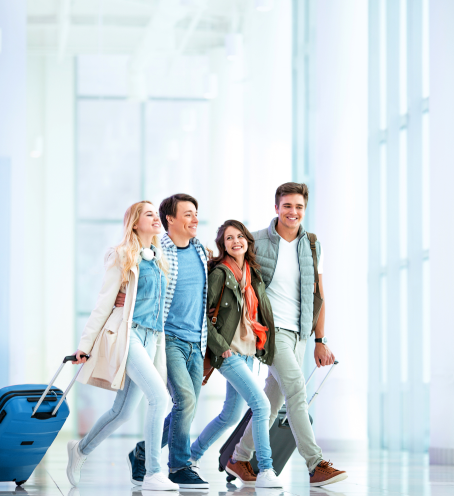 We are your partners in the healthcare of your employees, helping them to feel safe and receive the treatment they need on their trips abroad.
Duration
Set of days
Duration 1 to 365 days from 200 days
Extension
Easy purchase of extra days
Renewal
Annual, and you can transfer unused days for the next insurance period.
Benefit
Covers business and leisure trips of your employees, their spouse, children and/or guests
Insurability age
Maximum 79 years
* Rates may vary depending on the number of days of coverage of your insurance and the optional covers you choose to include in your plan
Medical cover

Additional covers

Basic medical coverage, to take care of the health of your employees.

Optional cover of additional services that you can add to your travel insurance.

Worldwide medical coverage
Free choice of accredited physicians and hospitals
In-patient treatment
Out-patient treatment
Disaster and medical evacuation
Compassionate emergency repatriation or expatriation
Accompanying person's costs
Return trip
Crisis psychologist in case of mugging and assault
Statutory arrangements in case of death
Most dangerous sports and occupations covered
Continuity of the trip after treatment
Dental emergencies
Emergency ambulance transport

Non-medical cover

Personal accident: death and disability
Baggage: theft, loss, or damage
Baggage delay
Theft of passport and/or cash
Personal liability: bodily injury and property damage
Travel delay
Missed flight connection
Hospital daily benefit
Legal assistance

Trip cancellation cover

Coverage if you are unable to travel due to acute illness, injury or death
* All covers are subject to emergency and accident criteria
How to use

travel insurance?

We offer you the highest quality service and coverage any time during your trips.